Benefit of a Kitchen Knife Set
As a 25-year-old, I have just got into cooking lately for a level of seriousness. As a newbie, I really need a set of knife that can help cut through most of the Kitchen encounters. You Just need the basic for my limited recipe. Let me run through my kitchen cutlery challenges with you: 
Chef Knife vs. Onions and Tomato
My first recipe is a fresh salad and I already see what I am lacking. A proper chef knife is what you need to deal with onions and tomato. You need a sharp knife for cutting quickly and effectively to shorten the time spent on an onion. My first few tries were pretty awful with my dull old knife, pressing instead of cutting my way through an onion with the eye-blinding onion juice all over the place. 
Tomato seems to be a soft ball but the skin is tougher than you think. I almost cut my hand on the last few slices when my knife is sliding around. 
Paring Knife vs. Apple and Oranges
I would also love some fruits in my diet and sometimes in my salad to change thing up. That's where our paring knife comes in to peel apples and oranges easily(Hey man, no judging. This is what my parents do). A paring knife is mush for peeling fruit safely because the shorter blade will be a lot easier to control than a utility knife, lowing the possibility of cutting myself. 
Bread Knife vs. Bread
My mom has always been a big fan of homemade bakery so I learned how to make bread in house. I am getting ready for my classic chicken sandwich recipe. Some flower, yeast, eggs, water and heat later, bread is baked. What will be better than a proper bread knife against a fresh baked bread?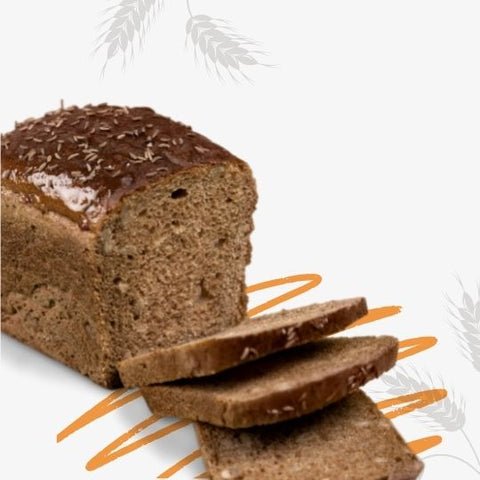 Boning Knife vs. Chick Thigh
People mostly put deli meat in their sandwiches but I would prefer pan fried chicken thigh because its tenderness. I sometime use chicken beast if I want to go full healthy mode. I use boning knife to cut along side of the bone and the meat come off easily with a few tries. It is easier than I think with a handy tool. 
Utility Knife vs. Chick Sandwich 
 After the delicious sandwich or any other cook food is done. If you need to cut it or process it further, I would recommend to have a separate knife for cutting cooked food because of sanitation reasons. For me, utility knife is the perfect knife for the job. Its also a jack-of-all-trades knife so it can be the chef knife for cooked food.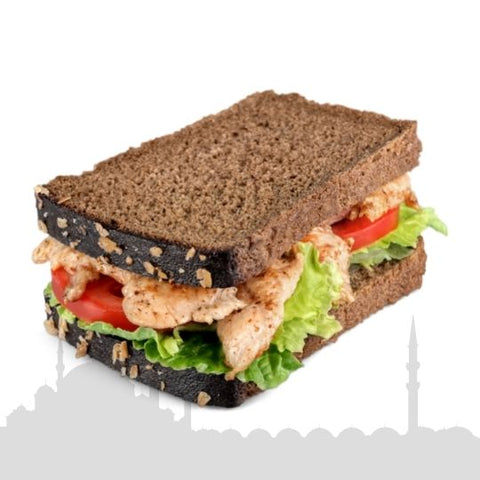 When we think about a Kitchen Knife Set, what comes into mind is a convenient way to get what your need for most of the Kitchen encounters.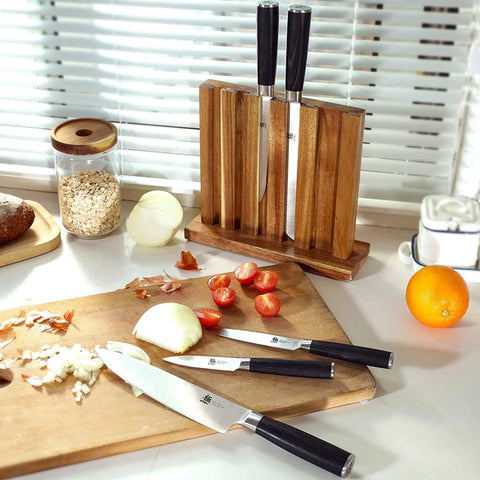 It includes all five knives that I use in my kitchen career so far. I would highly recommend this to any new comers who needs to get a head start on a safe and effective cooking journey.