12" Slicing Knife | Daimyo Series
---
A perfect fusion of tradition and technology, this 12 inch multipurpose brisket slicing knife for meat cutting is manufactured with Japanese 440C stainless steel to ensure outstanding durability.
Thanks to its scalpel like edge, this meat carving knife can easily slice meat, vegetables, and fruits into thin and uniform pieces with minimal resistance. The dimples of this fruit carving knife are designed to reduce friction and prevent food from sticking.
This brisket knife is crafted with meticulous attention to detail, featuring a comfortable Rosewood handle and an elegant mosaic pin for aesthetic appeal.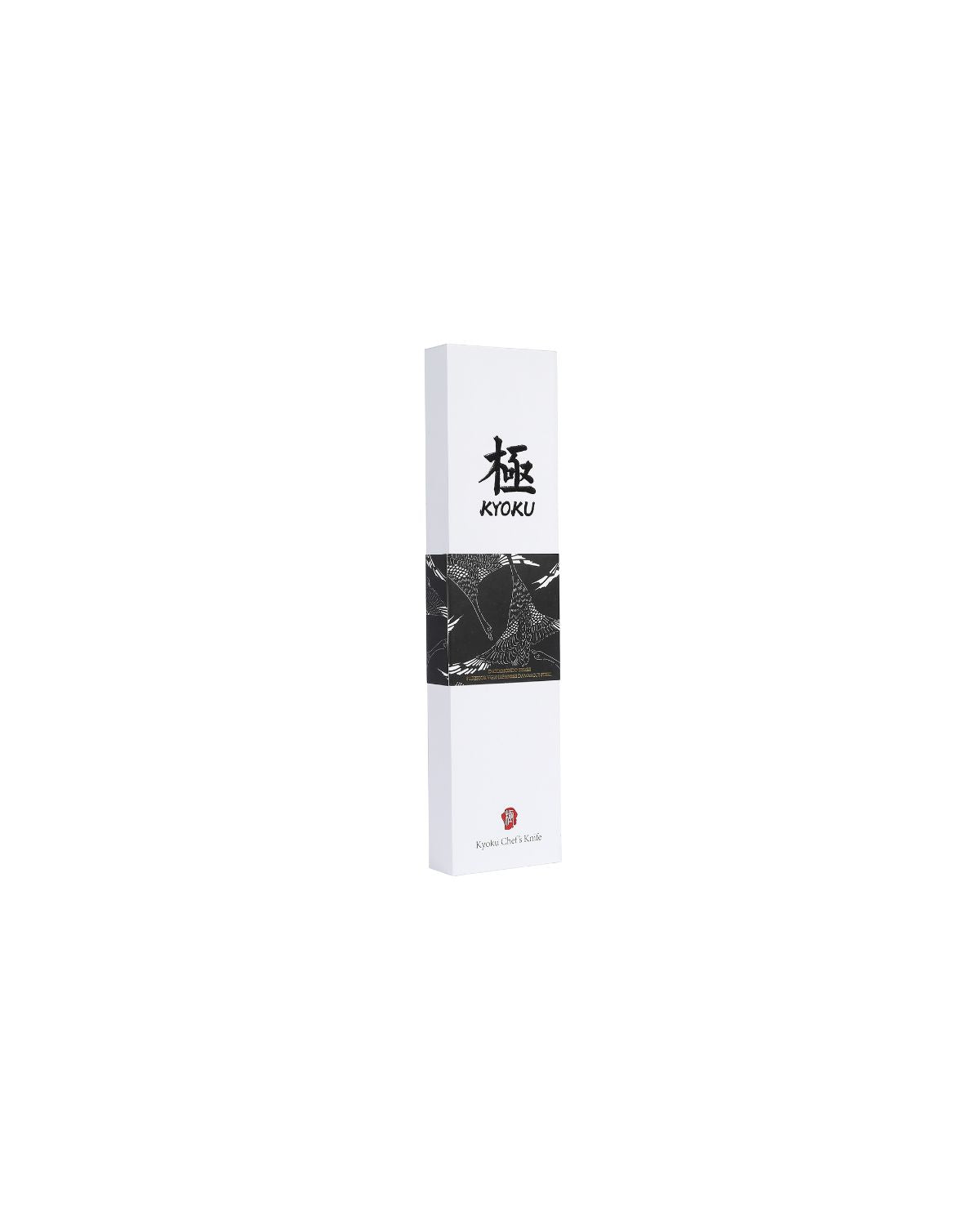 Knife packaging
Free Gift Box
Kyoku Knives includes a free basic gift box with most knife purchases. This carton box allows for safe storage and transport of the knife.
Multi-column
THE ULTRA-SHARP BLADE
Sharpened to a 13 to 15 degree edge, it delivers exceedingly precise cuts ideal for peeling vegetables, mincing herbs, coring fruit, deveining shrimp, and more with negligible resistance; the steel's 59-60 HRC strength provides unrivaled performance, superior corrosion resistance, and exceptional edge retention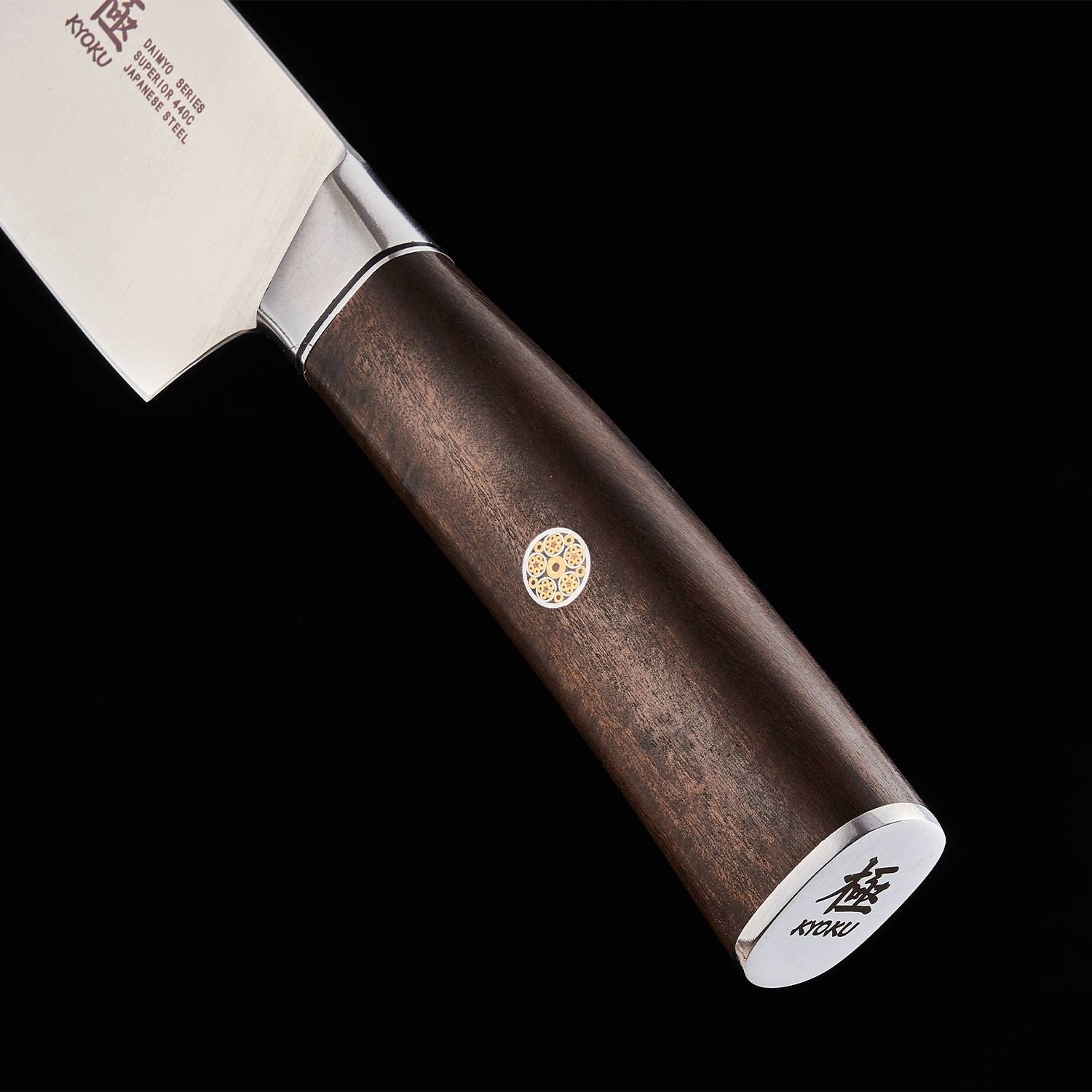 CASE & ROSEWOOD HANDLE
The rosewood handle with its signature mosaic pin withstands cold, heat, corrosion, and moisture; the provided sheath and case allow you to preserve and store your knife with the cleanliness and care it deserves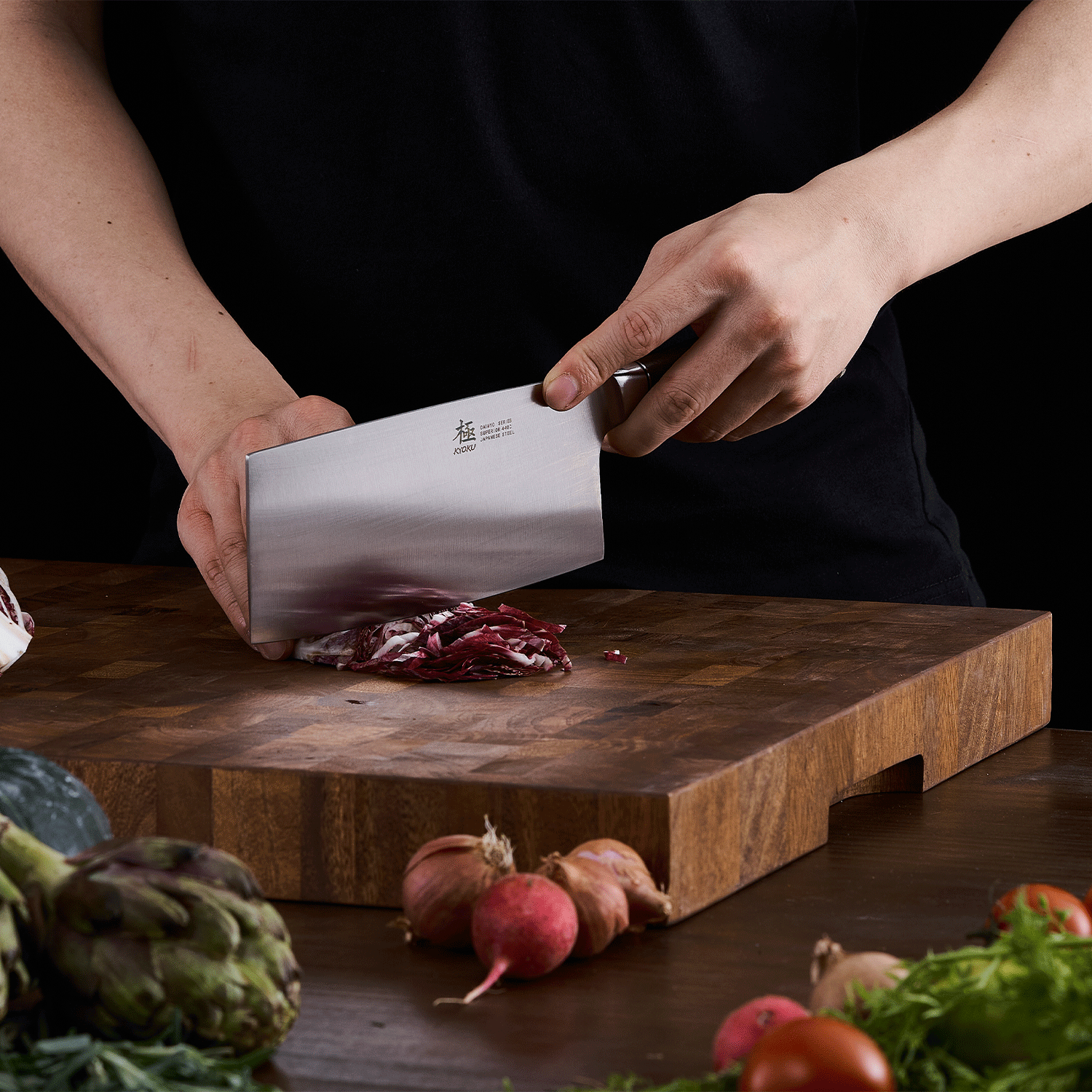 ERGONOMIC DESIGN
This knife's meticulous craftsmanship provides you the perfect shape and weight distribution needed for well-balanced operation, preventing fatigue and cramp even in professional settings requiring extended sessions of use
HIGH-PERFORMANCE
Japanese 440C stainless steel
The steel has been vacuum heat treated and paired with a perfectly balanced rosewood handle to offer superior precision and control to home chefs and culinary professionals.