10" Bullnose Butcher Knife | Samurai Series
---
A perfect fusion of tradition and technology, this 10 inch multipurpose bullnose knife is manufactured with Japanese carbon steel to ensure outstanding durability.
Thanks to its scalpel like edge, it can evenly cut, chop, portion chunky raw meat with minimal resistance. The bullnose tip of the knife is designed to prevent accidental punctures and tears in the meat with meticulously exact precision. No detail is amiss, from the full tang construction to 56-58 HRC Japanese carbon steel blade, from the comfy Pakkawood handle to elegant mosaic pin.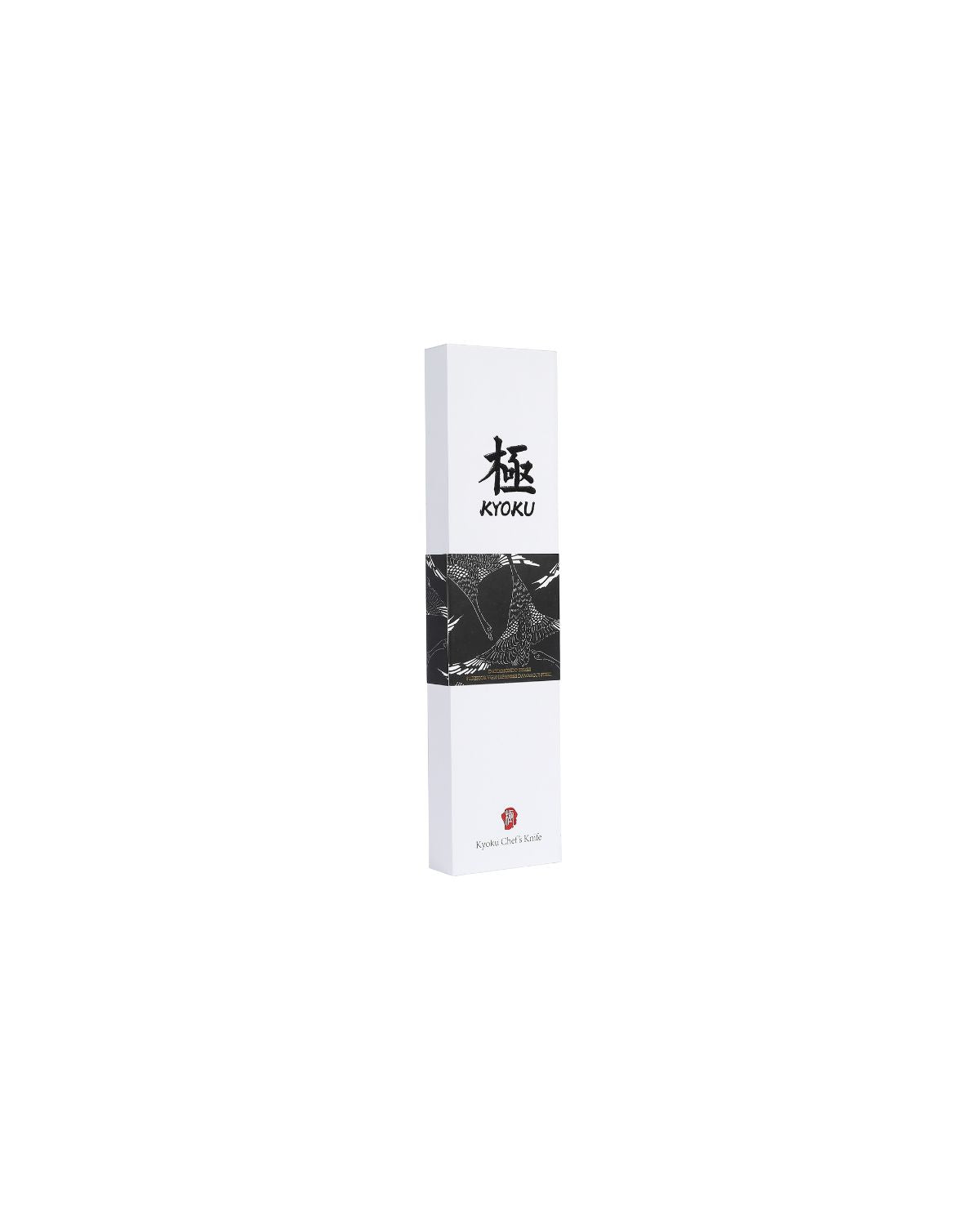 Knife packaging
Free Gift Box
Kyoku knives provides free basic gift knife boxes for most knives. This is a simple carton
box to safely store and transport the knife.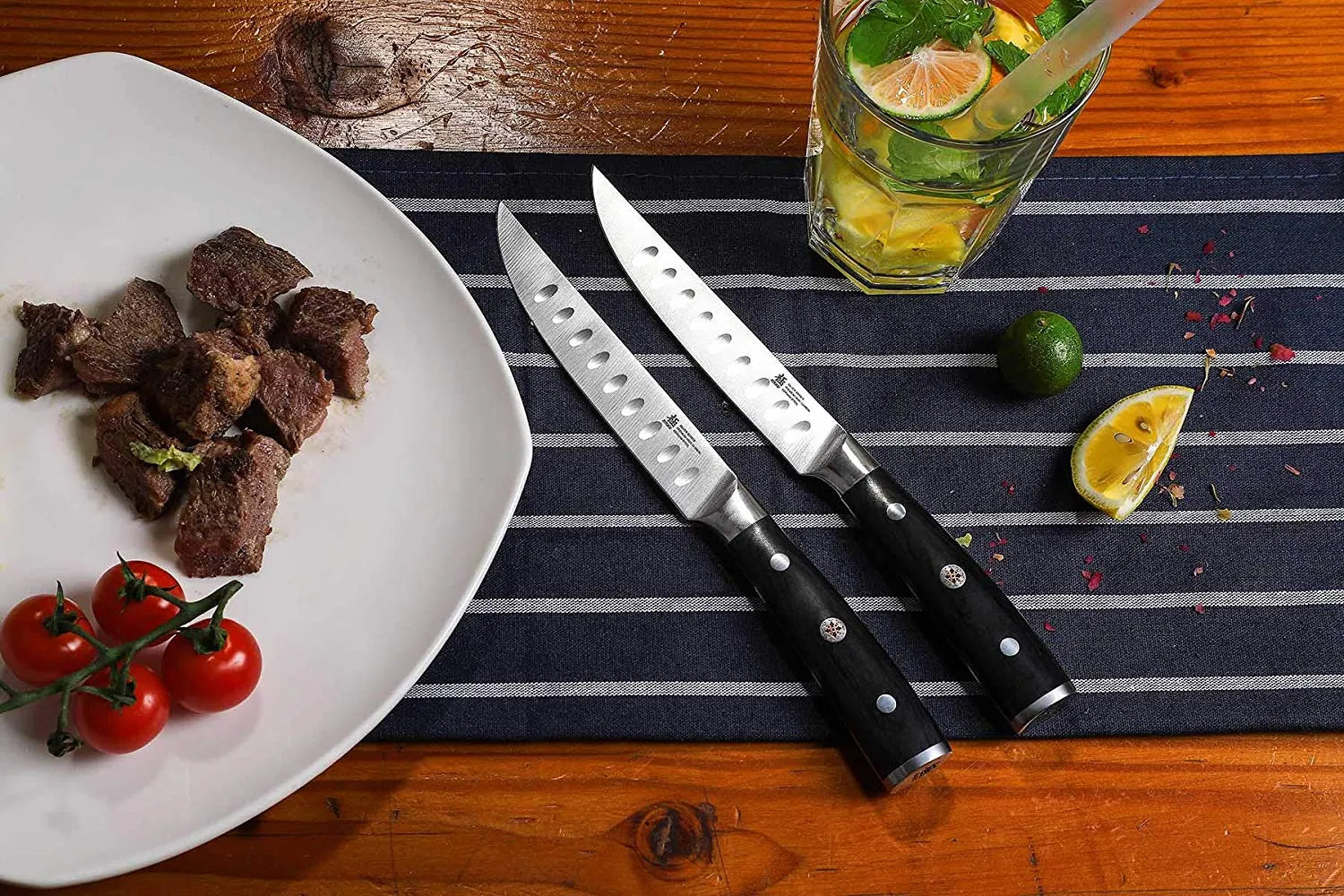 HIGH-PERFORMANCE
PREMIUM STEEL
Manufactured with high-carbon steel, this 7 in. Japanese cleaver knife boasts unrivaled performance and incredible edge retention.
Multi-column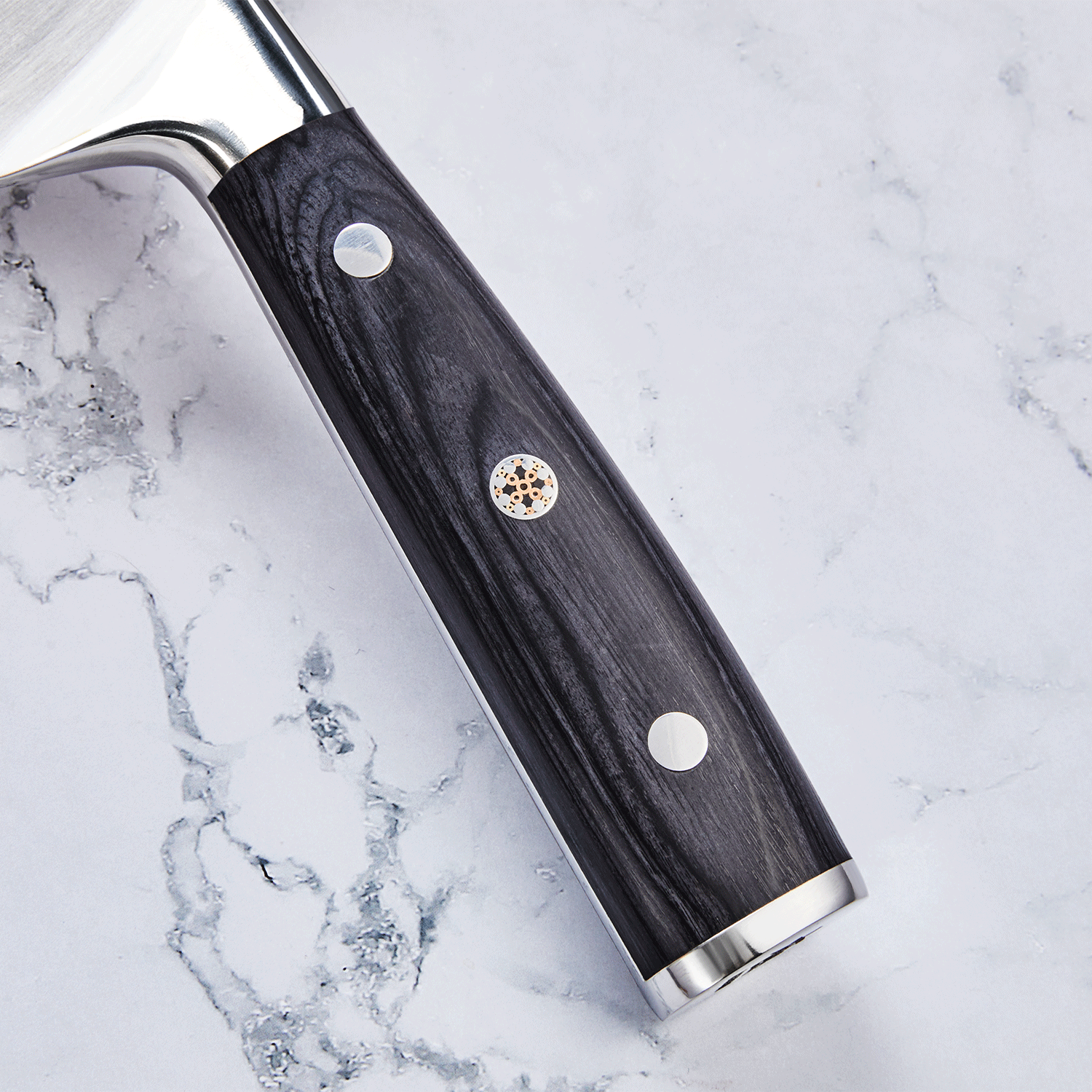 DURABLE HANDLE DESIGN
The meticulously constructed, triple-riveted Pakkawood handle has gone through special treatment, making the knife impervious to heat, cold, and moisture.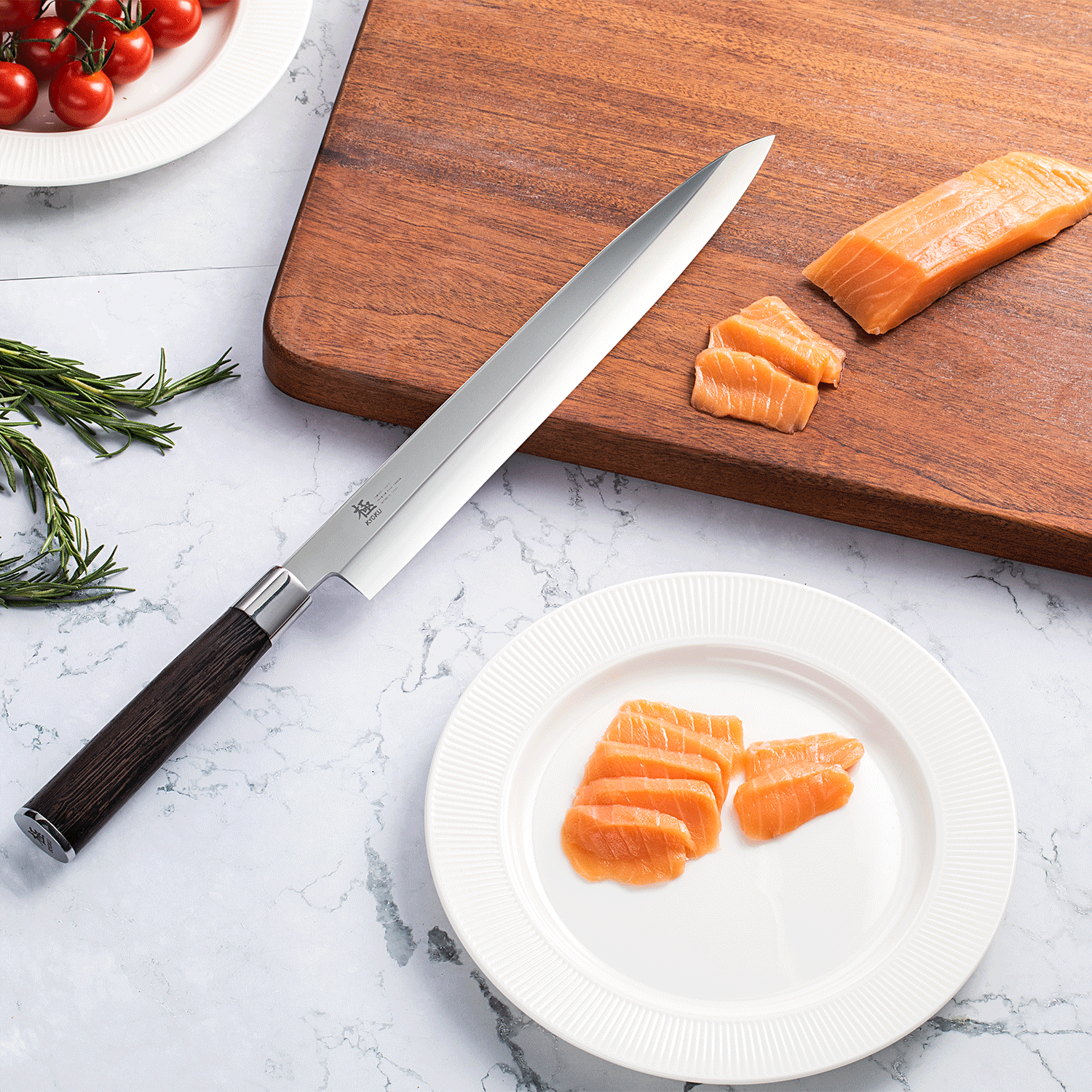 INCREDIBLE SHARPNESS
The knife's ruthlessly sharp edge is handcrafted by seasoned artisans to a mirror polish at 26-30° per side using the traditional 3-step Honbazuke method; treated for incredible hardness, flexibility, and corrosion resistance.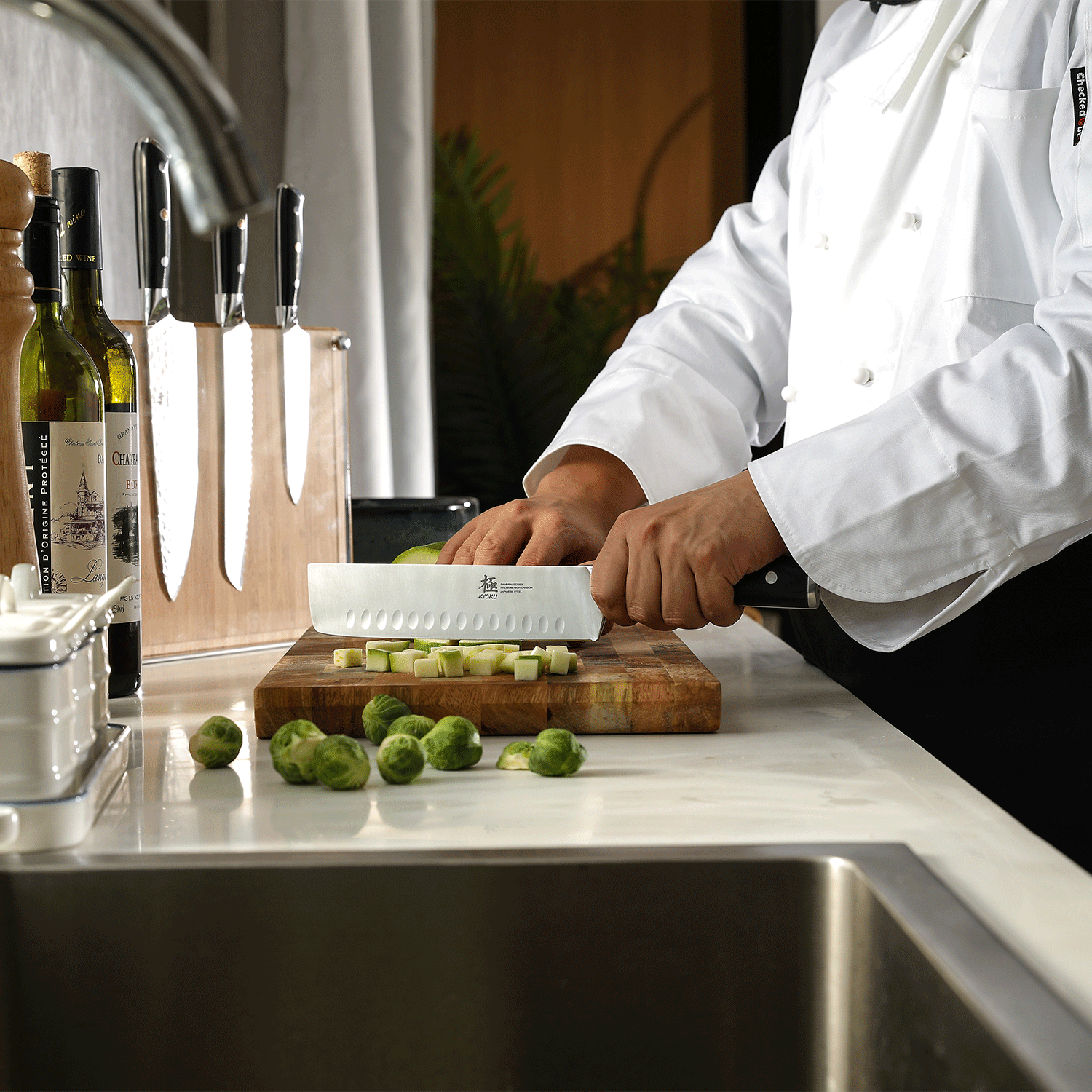 ERGONOMIC & WELL-BALANCED
The straight blade ensures the knife slices through food with ease while alleviating fatigue and finger pains from long periods of slicing or chopping, perfectly blending control and comfort.