3.5'' Paring Knife|Samurai Series
---
Extra 20% off on Everything
Description
Elevate your culinary artistry with the Kyoku Samurai Series 3.5" Paring Knife, a masterpiece forged from tradition and innovation. The graceful 3.5 inch blade, honed from Japanese high carbon steel, performs beautifully when slicing, peeling, and paring fruits and vegetables. At the core are durability from the full-tang construction and strength from the 56-58 HRC steel. The handle, accented by a mosaic pin, fits comfortably in your hand for precision and control. As stunning as it is functional, the knife arrives sheathed in an elegant case, ready for discerning chefs to add to their collection. Let your skills flourish with this exquisite peeling knife, thoughtfully crafted for both professional and home kitchens alike.
Features
3.5" Paring Knife: Kyoku's 3.5" paring knife from the Samurai Series is expertly crafted with Japanese high-carbon steel for superior performance and durability. With its sharp blade, this knife is perfect for slicing, peeling, and trimming.
Razor Sharp Blade: This carbon steel knife's ultra-sharp blade is precisely honed to 13–15 degrees, making it perfect for peeling apples, trimming fat, deveining shrimp, and removing seeds with minimal resistance.
Comfort and Precision in One: Crafted with a durable full-tang construction and an ergonomic Pakkawood handle featuring a signature mosaic pin, this peeling knife provides both precision and comfort for long-term use.
Protective Sheath and Case Included: Preserve and protect your small knife with ease using the included sheath and case, ensuring it remains clean and secure whenever you need it.
Lifetime Warranty: Order this Samurai Series kitchen knife with your peace of mind assured thanks to its strong lifelong warranty and Kyoku's usual friendly 24/7 customer service.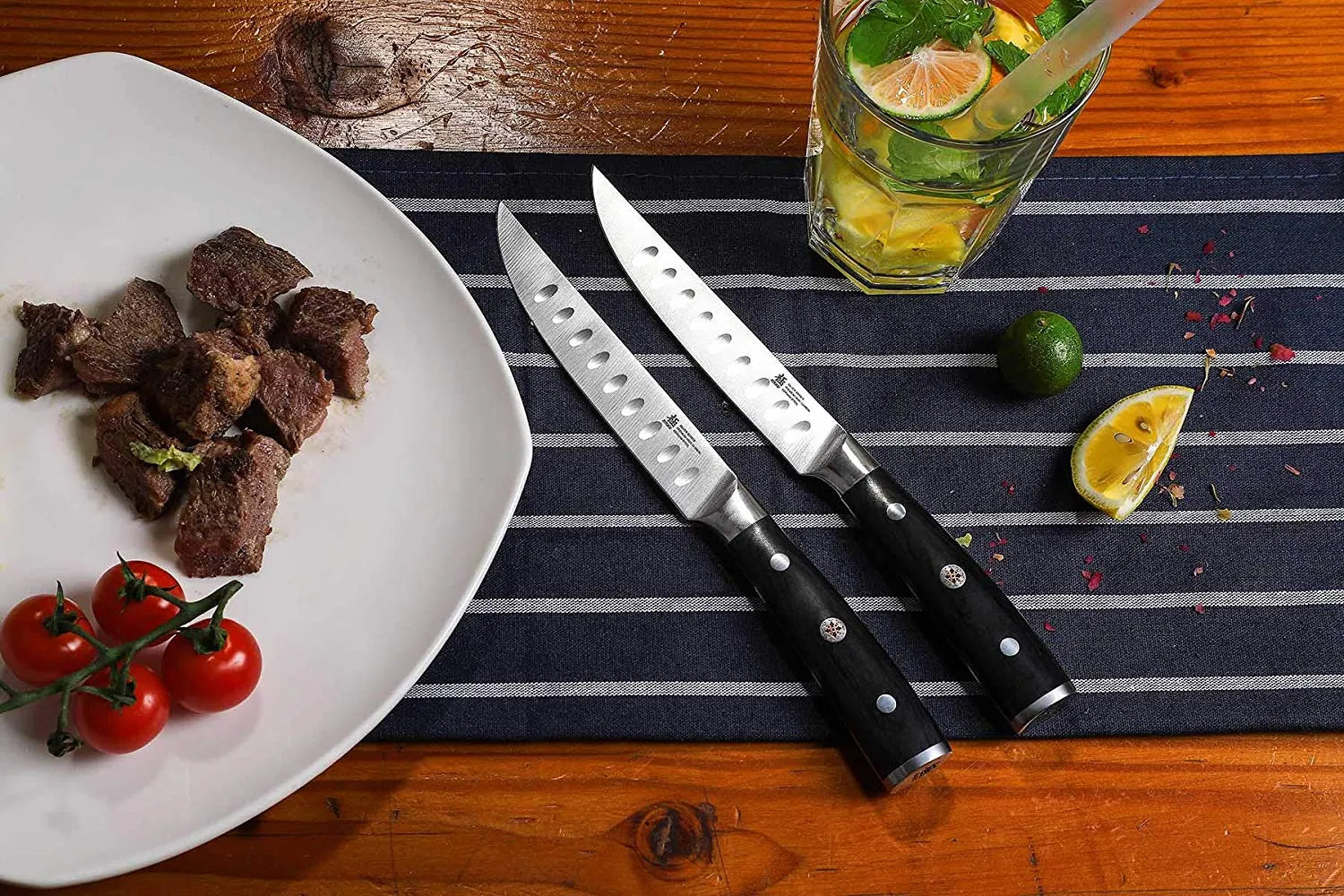 HIGH-PERFORMANCE
PREMIUM STEEL
Manufactured with high-carbon steel, this 7 in. Japanese cleaver knife boasts unrivaled performance and incredible edge retention.
MORE WITH KYOKU KNIVES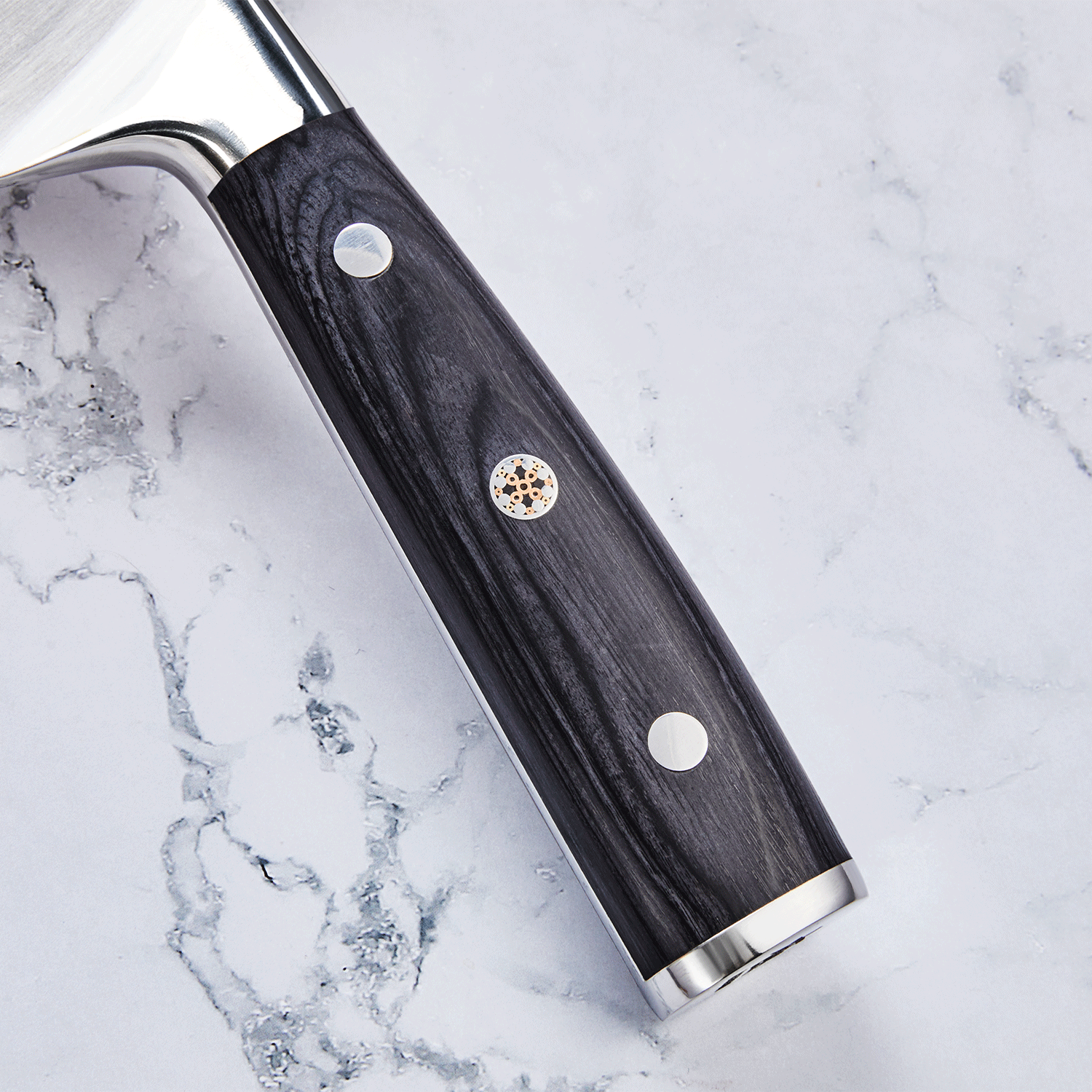 DURABLE HANDLE DESIGN
The meticulously constructed, triple-riveted Pakkawood handle has gone through special treatment, making the knife impervious to heat, cold, and moisture.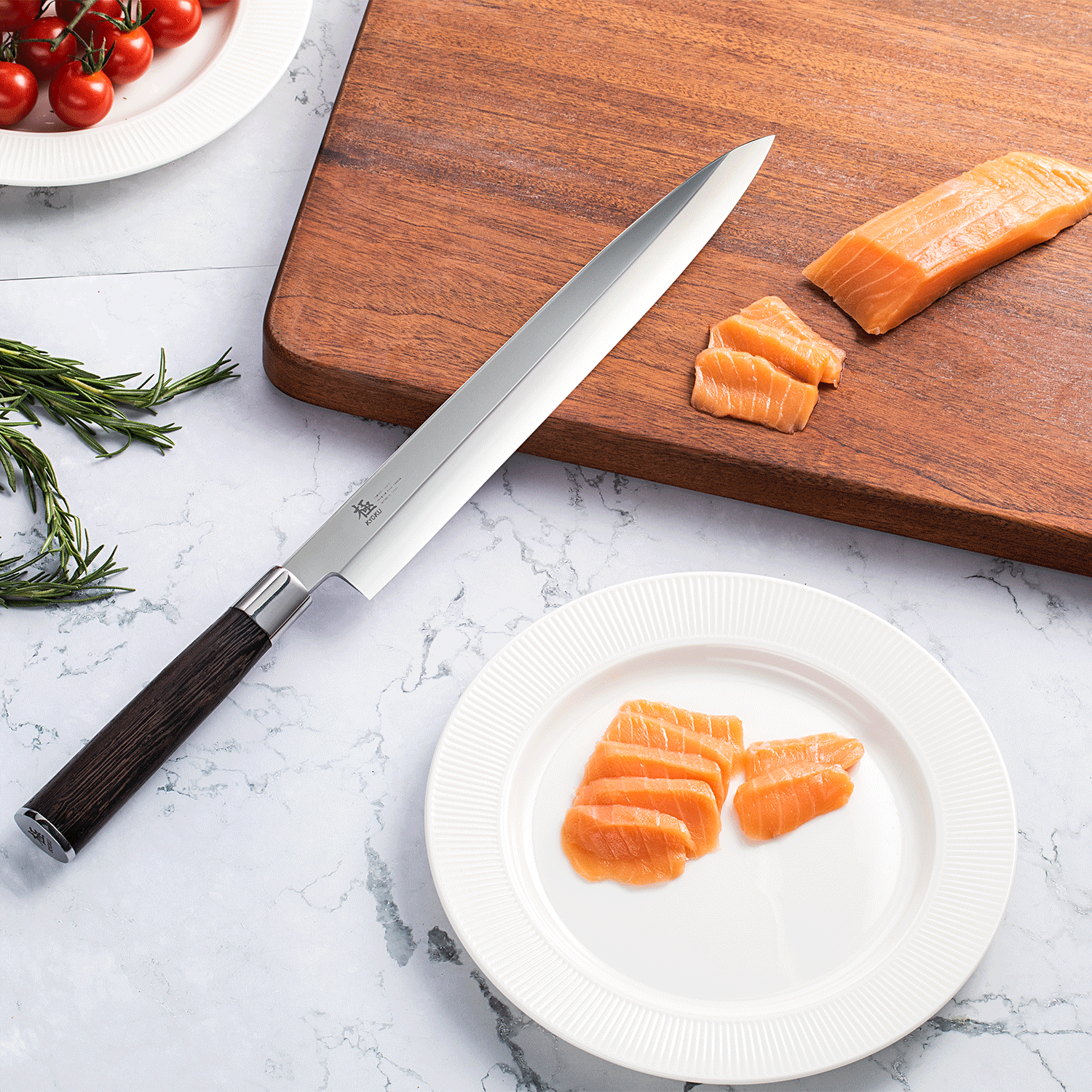 INCREDIBLE SHARPNESS
The knife's ruthlessly sharp edge is handcrafted by seasoned artisans to a mirror polish at 26-30° per side using the traditional 3-step Honbazuke method; treated for incredible hardness, flexibility, and corrosion resistance.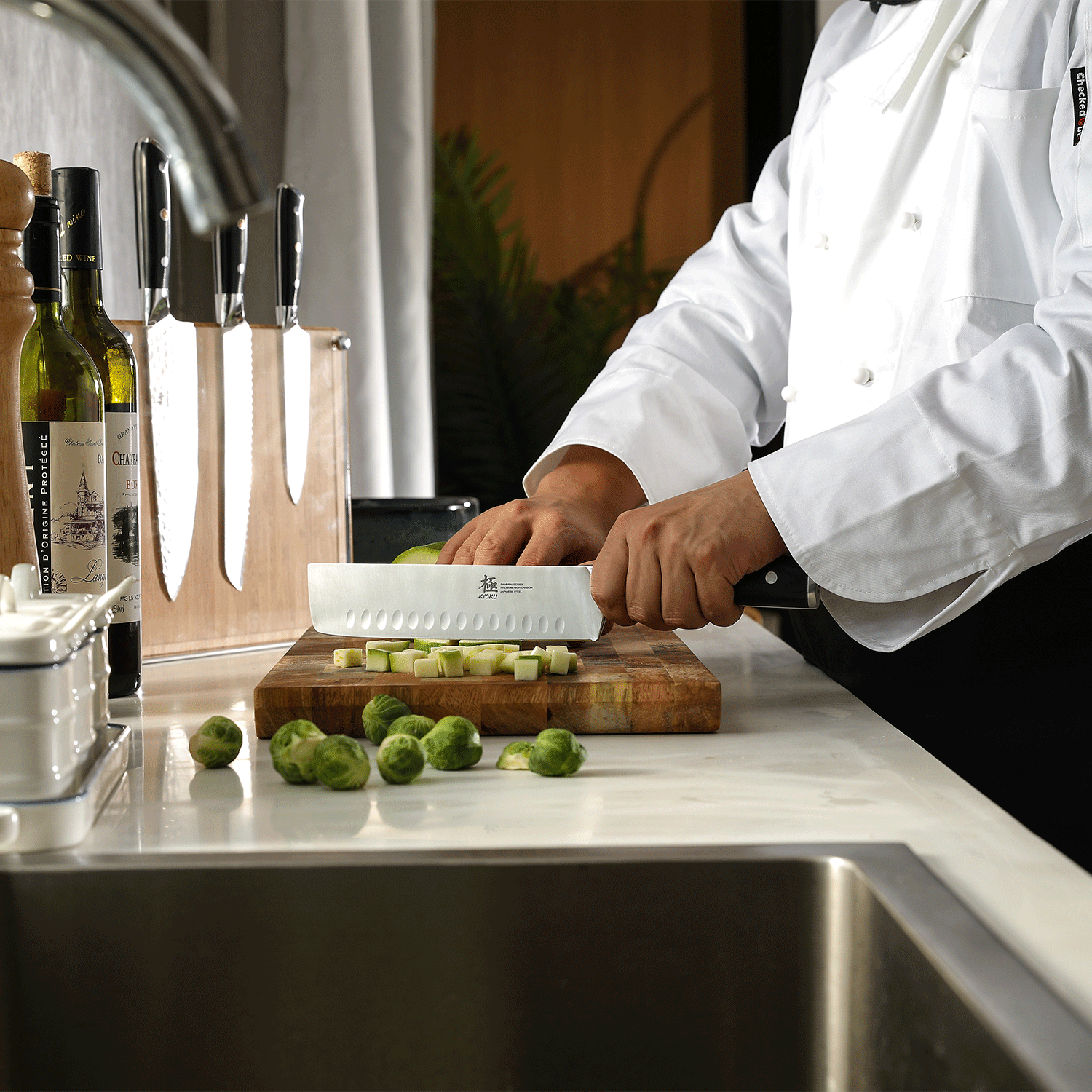 ERGONOMIC & WELL-BALANCED
The straight blade ensures the knife slices through food with ease while alleviating fatigue and finger pains from long periods of slicing or chopping, perfectly blending control and comfort.